SOLD to Winnipeg, Canada. Abstract Poppies On Blue painting
"Abstract Poppies on Blue", original painting in acrylic on canvas,
Size: 24 x 36 x 1.5 inches ( 61 cm x 92 cm x 4 cm)

Rich and vibrant, dynamic painting of abstract red poppies on blue background. This painting has a lively, sumptuous presence and drama.


I created the painting using multiple layers of high-quality acrylic paints. The colors are bright and vibrant and there are many different hues of pure colors that a photo cannot capture. The original painting in real life is far more vibrant and the colors are more brilliant than what you can see on your monitor. The painting's colors depend on the color and intensity of the light that illuminates the painting and different illumination (daylight, evening light, spotlight) will emphasize different hues and tones of the colors in the painting.

Purchasing Information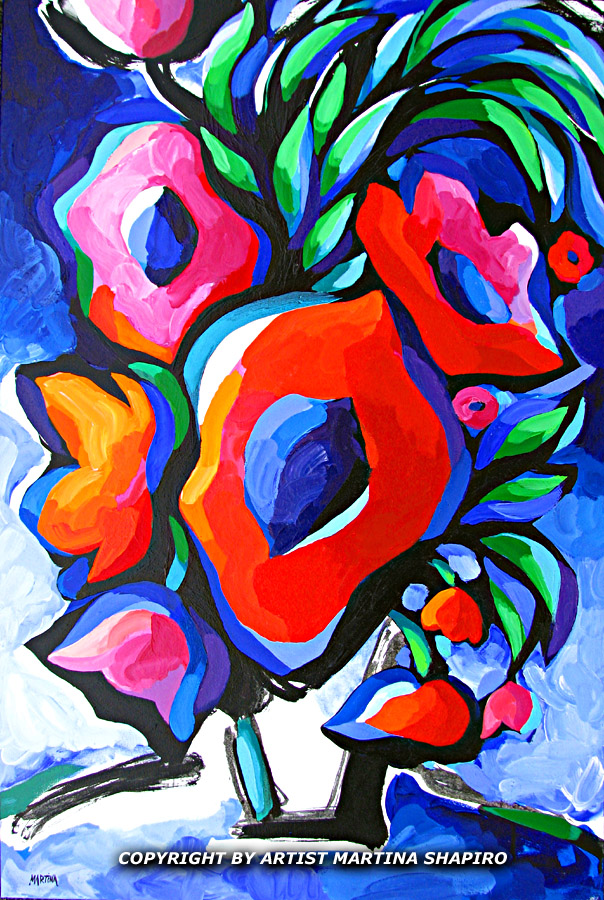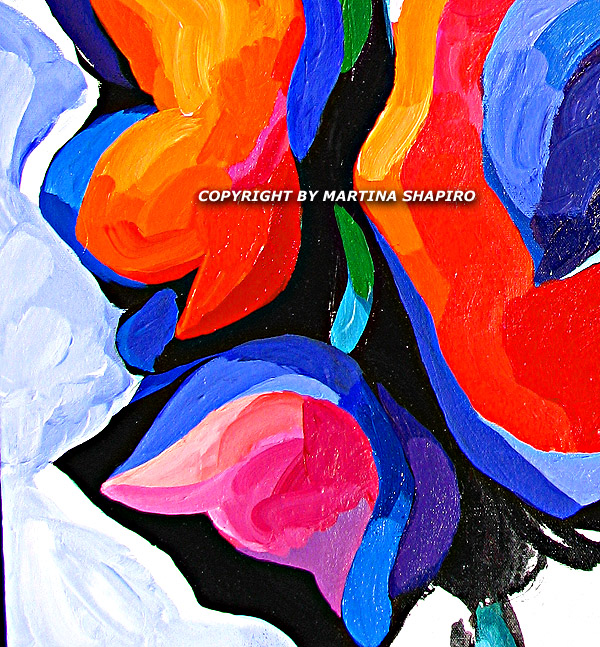 Detail of the Abstract Poppies on Blue painting by artist Martina Shapiro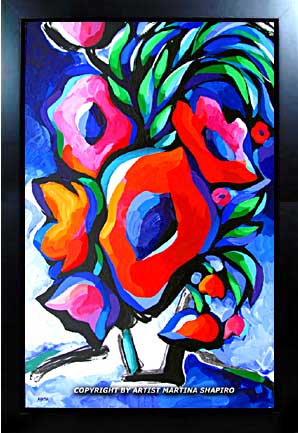 Example of framing - the painting is sold without the black frame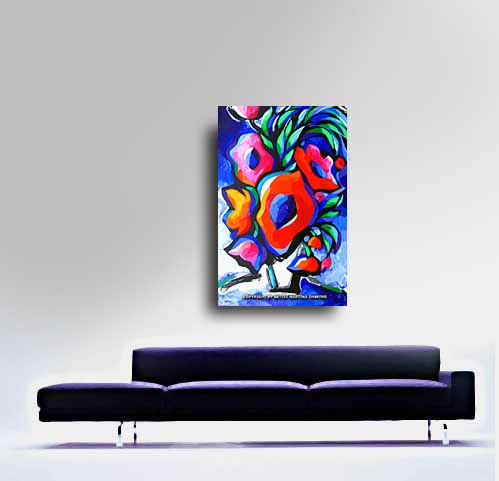 approximate scale
All of Martina Shapiro's paintings as well as the photographs of her paintings are protected by copyright. Any reproduction, modification, publication, transfer, transmission or exploitation of any of the content, whether in whole or in part, without the express written permission of Martina Shapiro is prohibited. All rights reserved.
Copyright © Martina Shapiro 2013