Abstract Red Girl On Green painting by artist Martina Shapiro - SOLD
SOLD to NC, USA.
"Abstract Red Girl On Green", original acrylic on canvas painting,
18 x 36 inches ( 45 cm x 91 cm )
Abstracted girl portrait with strong, bold contrasts of color. This is a very dynamic and strong image that almost seems to be moving as you look at it. The girl has an interesting, relaxed expression. There are rich shades of red, yellow, pink, purple, green, turquoise and other vibrant Fauve colors– there is no black color in this painting.

I created the painting using multiple layers of high-quality acrylic paints. The colors are bright and vibrant and there are many different hues of pure colors, including cool and warm shades of red, pink and magenta, purple, green and other colors that give the painting a lot of depth and a vibrancy that a photo cannot fully capture. The painting's colors shift with the color and intensity of the light that illuminates the painting and different illumination (daylight, evening light, spotlight) will emphasize different shades and types of colors in the painting. The painting continues around the sides of the canvas so you do not have to have it framed - there is a hanging wire attached to the back of the painting so you can hang it on your wall right away when you receive it.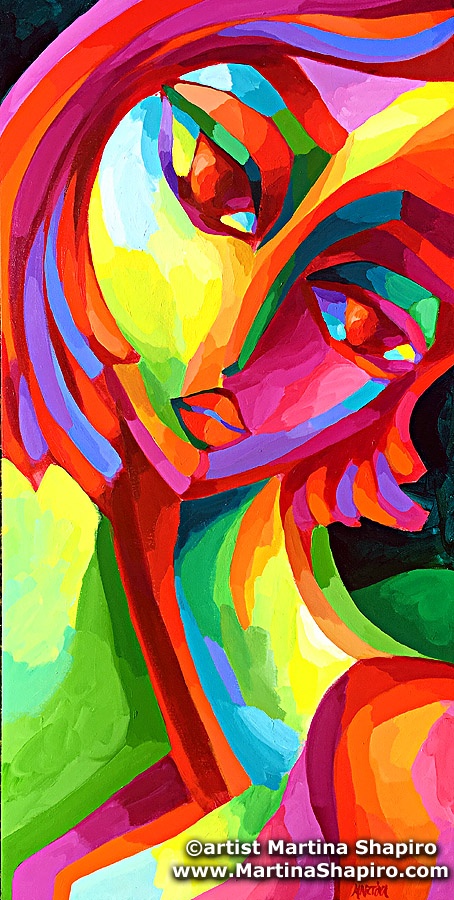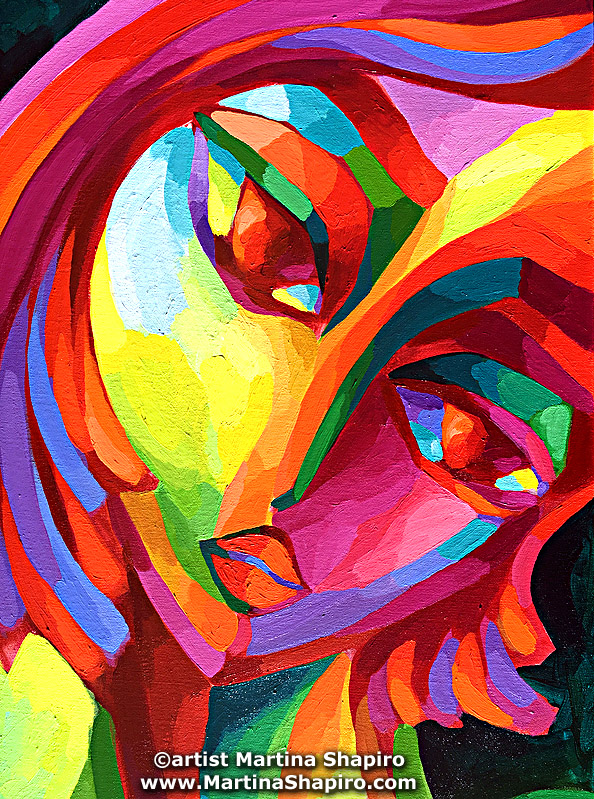 This is a detail of the "Abstract Red Girl On Green" painting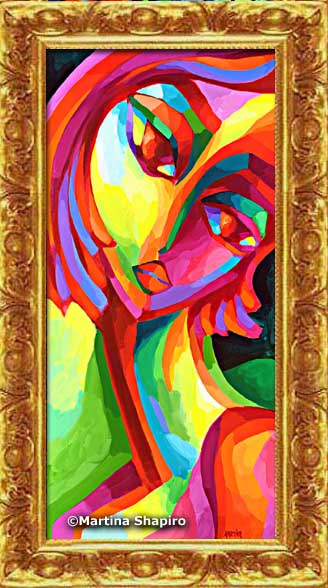 Example of framing - the painting is sold without the frame.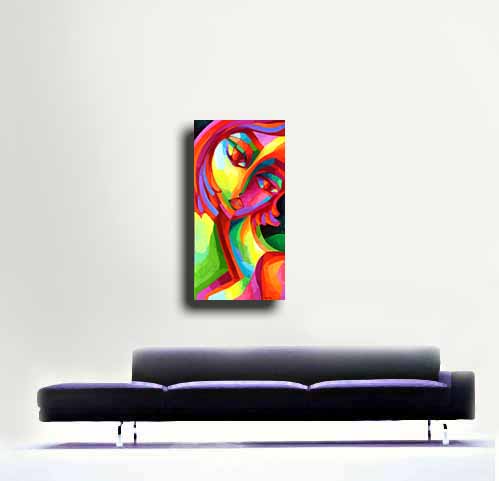 Approximate size.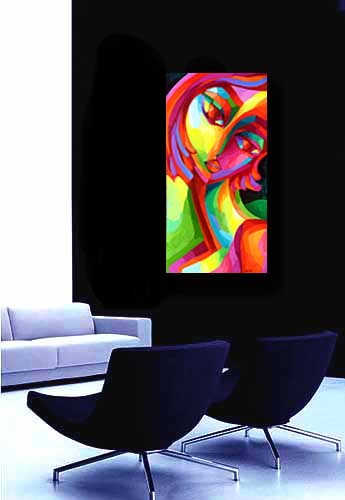 Approximate scale.
Approximate size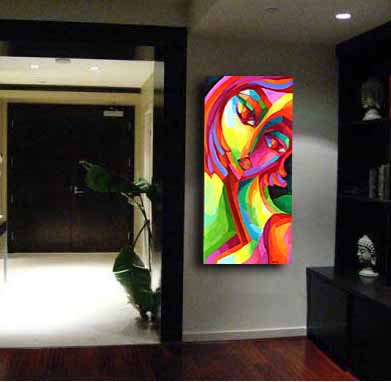 Approximate size in a room.
All of Martina Shapiro's paintings as well as the photographs of her paintings are protected by copyright. Any reproduction, modification, publication, transfer, transmission or exploitation of any of the content, whether in whole or in part, without the express written permission of Martina Shapiro is prohibited. All rights reserved.

Copyright © Martina Shapiro 2017